Hello,
I haven't used mudfish in a while as it wasn't necessary. Today I tried again and am running into an issue, to which I can find no solution.
When I start the mudfish launcher (in admin mode) and get to my dashbord, it shows no items and no credit, while giving an error message.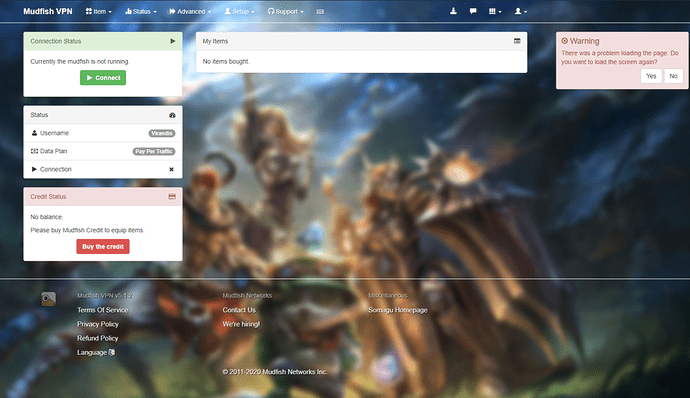 If I log in through the page and go to my dashboard, my data is shown normally. Mudfish is allowed to go through windows defender / my firewall as well.
I hope you can help me.