is it possible to play Lost Ark KR with mudfish vpn?
Not sure that it's possible to play but some users are playing it with mudfish if I know correctly. I think you can try to use Full VPN mode and test with mudfish KR nodes. Please note that you need to specify a mudfish node and test one by one because some mudfish nodes could be blocked by the game publisher.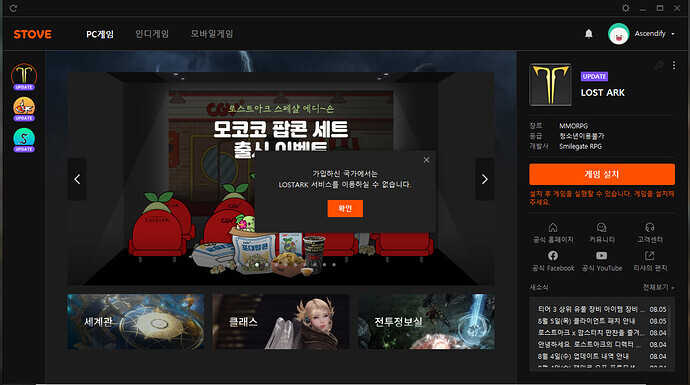 I tried Full VPN mode and tested all KR nodes.

Did you test with "KR Asia (S. Korea - Xpeed)" too? If it doesn't work, I don't think there's a mudfish node possible to access this game…
I tried everything include FULL VPN MODE and MUDFISH KR NODES, still same.
I'd leaved my answer at other topic you created. Please check when you get a chance.

This topic was automatically closed 21 days after the last reply. New replies are no longer allowed.